2018 Valor y Sueños Luncheon
October 17 @ 11:30 am

-

1:00 pm
Building strong Latino families and communities, thanks to YOU!

What is beautiful about our wonderful Austin community is that when given the opportunity, we rise to the challenge. And we do it with love. - Elma Cantú Aldrete, 2018 Valor y Sueños Co-Chair
On October 17th, we gathered together as "familia" to celebrate our love for our community. Our deepest thanks to all the guests who joined us at our 2018 Valor y Sueños Luncheon and helped make it a great success. Together, we raised over $169,000 - our highest raised yet - to give more families in our community the opportunity to learn, to dream, to rise!
Unable to join us but still wish to celebrate and support the dreams of AVANCE families?
Valor y Sueños Highlights
Our inspirational event included special features from Invocation Speaker Rev. Dr. Beverly Jones, Valor y Sueños Co-Chairs Jo Cassandra Cuevas & Elma Cantú Aldrete, Legacy Donors Beverly & Balie Griffith and Stefanie & Stephen Griffith, AVANCE-Austin Board Chair Phillip Martin, AVANCE-Austin graduates and more. Special thanks to Ron Oliveira, our superb Master of Ceremonies, for his help to lead a truly memorable afternoon.
Many thanks to our co-chairs, event committee and staff, who worked many months to help our most important fundraising event reach new heights.
Event Committee: Kyler Arnold, Fely Garcia, Yvonne Jauregui, Kelly Jedele, and Nivi Nityanand
Staff: Melinda Gonzales Boe, Catherine Frost, and Stephanie De Leon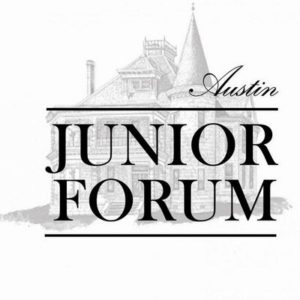 Our deep gratitude to the Austin Junior Forum for their partnership to provide volunteer support on the day of the event.
A Word from Executive Director, Marie Felan
I can truly say that it has been the joy of my 25-year career in nonprofit work to have spent the last 4 years as AVANCE-Austin's Executive Director. The mission of AVANCE-Austin aligns so closely with my own life experiences and now my personal mission in life. Like our families here at AVANCE-Austin, I was eager to find a way to achieve my dreams. With each step forward, beginning with that very first Parent-Child Education Program class, I recognize the confidence building in our families. I want our parents to recognize that they do deserve to dream of a better life and they can achieve it. They have the inner strength to make it happen. AVANCE-Austin gives them knowledge, support, information and resources to move forward thanks to community support.
While AVANCE-Austin helps 160 children alone each year in our Parent-Child Education Program, the number of children receiving little to no early childhood support is a staggering 24,000 children. With your continued support, we can save more children from intergenerational poverty by investing in education. Thank you!
Video Premiere: A Mother's Story
We proudly premiered our latest video, A Mother's Story, at our luncheon this year. Many thanks to AVANCE-Austin graduate Irma Valdes for sharing her story and for being our shining star. Please view it and SHARE with your friends and family!
Special thanks to video producer Ron Oliveira of Oliveira Public Communications.

Congratulations to our Honorees!
Rosie & Richard Mendoza
Griffith Family Legacy Award
Longtime AVANCE-Austin supporters Beverly & Balie Griffith and Stefanie & Stephen Griffith presented this year's Griffith Family Legacy Award to two of AVANCE-Austin's most dedicated advocates and supporters, Rosie and Rick Mendoza. Both dedicated leaders in the Hispanic community, Rosie and Rick have provided their expertise, skills, time and financial support to AVANCE-Austin and numerous other Austin organizations through the years.
Rick and I would like to thank our AVANCE family for this recognition. We are truly honored to receive the Griffith Family Legacy Award. I admire and can't say thank you enough to the Griffith Family for all they have done for AVANCE. - Rosie Mendoza
Beth & Ivan Misner
Individual Heroes
Ascension Seton
Corporate Hero

Lola Wright Foundation
Partner Hero

Special Thanks
This year, The Lola Wright Foundation awarded a $25,000 grant for a much needed van to provide free transportation for children and families in our programs. In honor of The Lola Wright Foundation's Partner Hero Award, Charles Maund Toyota in partnership with Univision are matching the Foundation's van contribution by donating a second van to AVANCE-Austin. Mil gracias to Univision and Charles Maund for helping us double our impact!
Keynote Speaker:
Connie De Los Reyes, AVANCE-Austin Graduate
A huge AVANCE thanks to Connie, AVANCE-Austin Class of 2001, for sharing her inspiring story of success. The entire De Los Reyes family has transformed their lives and the trajectory of their childrens' lives. They credit their teachers and staff at AVANCE-Austin for helping them along their journey.
Connie's husband Alfredo encouraged her to attend AVANCE-Austin's Parent-Child Education Program  with their two children after moving to Austin from Chihuahua, Mexico. He knew it would be a great learning opportunity for the entire family. Through AVANCE, Connie and Alfredo developed a love for reading with their children and felt immense joy to watch them deeply care for the toys made specially for them during toy making class. With information received during resource hour, Connie and Alfredo were able to purchase their first home in 2004 with the help of Blanca Zamora Garcia, former mortgage advisor from Wells Fargo Bank. After AVANCE-Austin, Connie enrolled in English courses at Austin Community College and obtained her GED in 2015. Since then, Connie and Alfredo have become small business owners. Their son, Jose, is currently attending college, married, and works as a translator for a law firm in Houston. Their daughter, Diana, is also attending college, married, and is expecting her first child. Connie greatly appreciates her experiences with AVANCE-Austin and still plans to enroll in higher education to continue rising to her dreams.
During my 9 months in class, I improved my skills like how to support the early developmental needs of my children, how to speak English, and most importantly, how to locate and use the resources offered in the community so we could reach our family goals. - Connie De Los Reyes
Fund-a-Need:
Having fun and changing lives!
We were excited to bring back Fund-a-Need, a fun feature of our event led by professional auctioneer Gayle Stallings of FUNauctions and her assistant Susan Gregson. Gayle and Susan definitely put the fun in fundraising!
Our sincere appreciation to Ascension | Seton, Beverly & Balie Griffith, and Crutch & Danna Crutchfield for their donations totaling $50,000 to be used as a challenge grant so that all gifts given during this portion would be matched. Thanks to so many of you, we surpassed our challenge match, raising $60,000 in 20 minutes!
The 11th Chair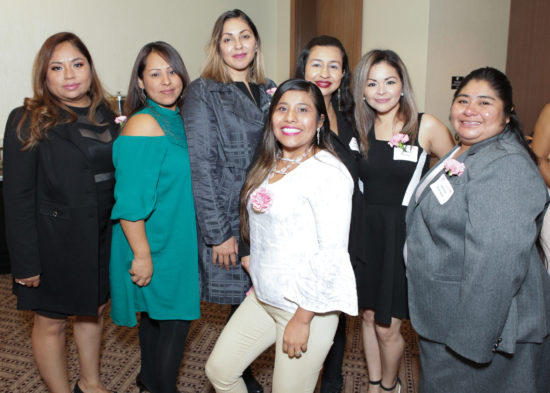 Mil gracias to the dozens of AVANCE-Austin graduates who visited with our guests and illuminated the role that YOU play in their unique stories of success. Thank you for providing a welcoming space for everyone, both at our luncheon and in our community.
Mil Gracias to our Sponsors!
Los Valientes | The Brave
The Griffith
Family
Los Héroes | The Heroes
AT&T
Benton/Caro Preston/Langham
Dell EMC Global Business Operations
Evans Family Law
Kate Hahn
Nivi Nityanand/Dell Technologies
Janis & Joe Pinnelli
Cristina Valdés, REALTOR®
Los Campeones | The Champions
Elma and James Aldrete
Dell EMC Data Protection
Beverly & Balie Griffith
Rosie & Rick Mendoza
Texas Gas Service
Table Sponsors
Austin Junior Forum
Jo Cassandra Cuevas
The Honorable Lloyd Doggett and Dr. Libby Doggett
Greater Austin Hispanic Chamber of Commerce Foundation
Ricardo Hexsel & Maria Cantú Hexsel
Yvonne Jauregui
The Clay & Norma Leben Endowment, UT Steve Hicks School of Social Work
Dr. Emma Lou Linn and Teaching Assistants – St. Edward's University
Tom Mast
Phillip Martin, AVANCE-Austin Board Chair
The Poker Girls
Thomas & Madeleine Hedrick
Yvonne Puig & Daphne Calderon
Friends

Angie Bealko
Courtney Brown
Nora Comstock
Sandy Dochen
Corey Dwan
Elizabeth Faulk
Blanca Zamora Garcia
Hon. Delia Garza
Elida Gonzales
Jignasha Grooms
Lauren Gulbas
Kate Hahn
Deborah Hall
Marilyn Halpin
Jamie Holden
Aaron Johnson
Margaret Keys
Lupe & Joe Morin
Elliott Naishtat
Heather Neville
Lark Phillips
Meredith & Paul Terranova – eatingandlivinghealthy.com
Anne Thomas
Hali White
Suzanne Wixson
Melissa Zinda
Crockett High School Mariachi Players * i2i Group Media Designs * Markey's Rental & Staging * JW Marriott Austin * Oliveira Public Communications * The LINE Austin
2018 Valor y Sueños Photo Gallery