Be a champion of a family's future
Much of our Support Comes from People like You.
Your funding is what drives our educational training and support, strengthens our advocacy, and makes our success possible.
AVANCE's powerful learning platform addresses disparities low-income families face and empowers parents to achieve their own educational and professional goals. We aim to prevent problems before they start by engaging parents with their children and their communities. Yet, this work can only be sustained with your support.
If you love education like we do and would like to play a critical role in improving the lives of under-served and under-resourced families, learn how you can support us.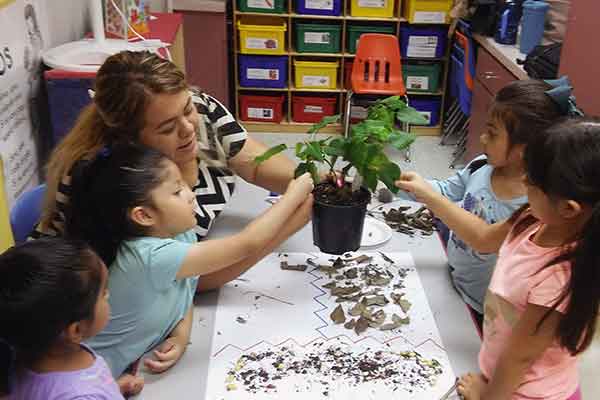 Our families are reaching their goals by participating in AVANCE, and you help transform their future through your generous support. You become the hero that empowers families and impacts our economy. Help AVANCE make Futures So Bright for more families today.
All gifts are greatly appreciated. Thank you for your interest and supporting AVANCE. Learn more about AVANCE supporters or click on the button below to make a contribution today.
All donations are tax deductible.
Mil Gracias to Our Recent Donors!
The following names have also been displayed in our hallway for all of our families to see. Thank you for Making Futures Bright in 2019!
Sharon Aguillon

Marco Alcocer

Elma Cantú Aldrete

Jennifer Sherrill Allsbrook

Raul Alvarez

Suzan and Caesar Arizpe

Kathy Armstrong

Donna Bailey

Sutapa Balaji

Sugata Basu

Kristin Benton

Analucia Berry

Amy Birnbaum

Barbra Boeta

Marili Cantu Burbes

Javier Cardenas

Mary Alice Carnes

Kim Johnston Coogan

Margaret Cooper

Amy Thormahlen Crofut

Kelly Crook

LaShanda Dawkins

Elena Delgado

Larissa De Luna

Julia Diggs

Steely Dippucio

Lisa Doggett

Melanie McCool & Paul Dugan

Angela Ibarra Dunham

Theresa Fedor

Rachel Felan

Tina Felan

Tom and Melanie Fitzpatrick

Celeste Flores

Lulu Flores

Melissa Flores

Linda Ford

Eric Frankenfield

Lori & Rabbi Alan Freedman

Don Garner

Felicia Garza

Karen Green

Katherine Gregory

Karlen Gross

The Hahn Family

Deborah Hall

Marilyn K. Halpin

Sonia and John Hamstra

Don and Mary Kay Hanson

Zachary Harter

Elizabeth Heard

Maria Cantu Hexsel

Liz Hoffmaster

Jamie Holden

Kelly and JB Kolodzey

Alice and Michael Kuhn

Odilia Leal-McBride

Alice London

Carolyn and Jack Long

Karen Long

Sara Lutz

Gilbert and Louise Martinez

Tom Mast

Michelle Koch Miller

Toni Miller

Thomas Miranda

Debarati Mittra

Amy Moore-Nichols

Krista Moore

Linda Whitehead Moore

Heather Neville

Nivi Nityanand

Margaret O'Halloran

The Orozco Family

Joe Osborn

Aimee Palifroni

Hiten Patel

Janis Pinelli

Janet Preston

Melissa Caro Preston

Kevin Rankin

Mohit Rastogi

Pauletta Reeves

Susan Richter

Dulce Rivera

Roxanne Roberts

Maria Rosario

Julie Ruiz-Deao

Chris Ryan

Patricia Salas

Tricia Ibarra Salas

Julie Sanchez, M.D.

P.M. Schenkkan

Cindy Vaughn Shafto

Karen Siles

Cynthia and Stephen Smith

Ginna Brackett Smith

Jacob Smith

Matthew Speller

Caitlin Taylor

Dee and Joe Ternus

Tim Thomas

Pam Bays Uglietta

Cristina Valdes

Vanessa Vasquez

Stephen Vecchio

Madeline Vega

Lisa Walker

Jeff Warnock

Hali White

Nancy Williams

Suzanne and Marc Winkleman

Peck Young
How You Will Make a Difference:
$3,500 - Sponsors a parent and child in AVANCE's Parent-Child Education Program for 9 months.
$1,500 – Sponsors a child under 3 years old in AVANCE's early childhood development services.
$1,000 – Provides home visits for a family so they can plan and reach their goals.
$250 – Provides a child with early developmental delay testing.
$150 – Helps a mother learn English in AVANCE's English as a Second Language Class.
$50– Provides safe and reliable transportation for a parent and child so they can attend parenting and early childhood classes.
$40 – Provides supplies and training for a parent making 17 educational toys for their child.
$30 – Provides nine months of nutritional snacks for a child in AVANCE's Early Childhood Development Class.
Additional ways to contribute:
Join our Legacy Giving Circle – Be a part of our major giving program and make a major impact for years to come. Contact Marie Felan at 512-841-4686 for more information.
Give to our

wishlist

– Books in English and Spanish, play-doh, washable finger paint, white cardstock, colored construction paper, baby wipes, Kleenex, Clorox disinfectant wipes, paper towels, post-it notes, bubbles, clear contact paper, and adult scissors are always needed. Check out our Amazon Wishlist for easy-to-ship options!
Spread the Word – Tell others about our organization and mission!
Connect with us – Follow us on social media through Facebook, Twitter, and Instagram.
Volunteer – Have a special skill, or want to give back to our families? Check out our current opportunities to give back.
Amazon Smile - AmazonSmile is a simple and automatic way for you to support AVANCE-Austin every time you shop, at no cost to you. When you shop at

smile.amazon.com

, you'll find the exact same low prices, vast selection and convenient shopping experience as Amazon.com, with the added bonus that Amazon will donate a portion of the purchase price to AVANCE-Austin.