Be a champion of a family's future
Much of our Support Comes from People like You.
Your funding is what drives our educational training and support, strengthens our advocacy, and makes our success possible.
AVANCE's powerful learning platform addresses disparities low-income families face and empowers parents to achieve their own educational and professional goals. We aim to prevent problems before they start by engaging parents with their children and their communities. Yet, this work can only be sustained with your support.
If you love education like we do and would like to play a critical role in improving the lives of under-served and under-resourced families, learn how you can support us.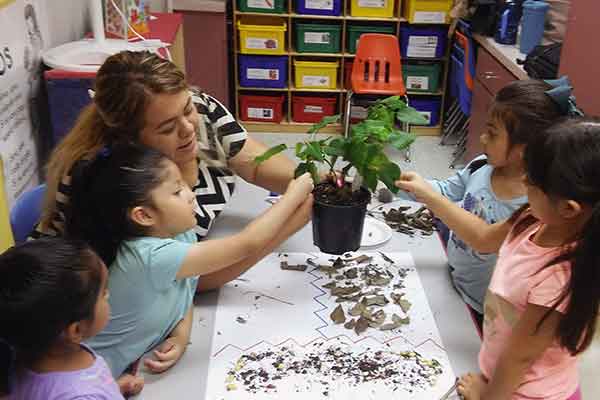 Give a contribution to our Giving Tuesday campaign and help us reach our goal of raising $5,000 by November 29. Every donation makes a difference to build a bigger, better and brighter future for underserved and under-resourced families.
All gifts are greatly appreciated. Thank you for your interest and supporting AVANCE. Learn more about AVANCE supporters by city or click on the button below to make a contribution today.
All donations are tax deductible.
How You Will Make a Difference:
$3,500 - Provides a scholarship for an entire family to participate in the Parent-Child Education Program so that they can break the cycle of trans-generational poverty.
$1,500 – Sponsors a child to participate in the Parent-Child Education Program for a full year, making a long term impact on that child's quality of life.
$1,000 – Gives 50 children a year's supply of reading and writing materials for the classroom.
$500 – Ensures that 10 families have parenting, toy-making, and children's supplies for a full year.
$250 – Provides a year's supply of Adult Literacy materials to 9 parents.
$100 – Enables us to teach 3 parents to make 15 educational toys over the course of the program year that will impart a love of learning in their children.
$50 – Funds breakfast and lunch at AVANCE for each family, ensuring that even those who are food insecure are able to participate fully.
Additional ways to contribute:
Join our Legacy Giving Circle – Be a part of our major giving program and make a major impact for years to come. Contact Marie Felan at 512-841-4686 for more information.
Give to our wishlist – Books in English and Spanish, play-doh, washable finger paint, white cardstock, colored construction paper, baby wipes, Kleenex, Clorox disinfectant wipes, paper towels, post-it notes, bubbles, clear contact paper, and adult scissors are always needed. Check out our Amazon Wishlist for easy-to-ship options!
Spread the Word – Tell others about our organization and mission!
Connect with us – Follow us on Facebook, Twitter, Instagram, and LinkedIn!
Volunteer – Have a special skill, or want to give back to our families? Check out our current opportunities to give back.
Slickdeals – We're excited to announce that we've partnered with Slickdeals to bring you the best deals and coupons from thousands of online retailers. And the best part? While you save money, you'll be raising money for AVANCE-Austin at the same time! Just go to Slickdeals Gives Back to register for free, select us as your designated non-profit and start shopping. Every time you shop via the program you earn points for us, and you'll even generate double points when you shop at JCPenney, Walmart, and Sears. So you save big and we raise much needed funds!
Amazon Smile (click photo to participate!)