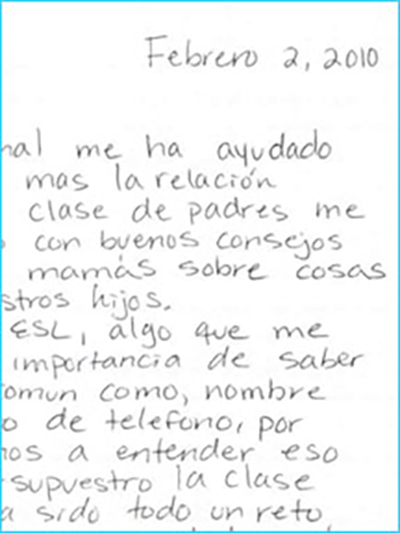 Personally, AVANCE has helped me understand the relationship with my children. The parenting class has given great advice and the opportunity to speak with other moms about everyday things about our children.
In ESL class, something that was reinforced was the importance of knowing how to spell common things, such as name, address, and telephone number. In case we can't communicate, this information is essential. Of course the toy making class has been a challenge, but it has taught me patience, dedication and creativity, I'm still working on these things, and even though sometimes I think that my handmade toys aren't the best, my children's smile when they play with them is the greatest reward and motivation.
Thank you,
Veronica Martinez
Note: This letter has been translated from Spanish and modified for clarity.